Resilience High Point has created a "Compassion Charter" to motivate individuals, businesses, organizations, and cultural institutions to act in ways that begin a healing process towards neighborliness and compassionate behaviors.
Resilience High Point desires a 'Compassionate Community' whose members, in all their forms, are motivated to act when they are confronted with the reality that there are people in their midst who are, and have been, suffering. The Charter is the first step in a movement to create a City where compassion lives and thrives, where people look out for each other, where people collaborate on addressing community problems and issues, and where people celebrate what we have created and what we are going to create together.
Check out our upcoming compassion events
Come celebrate our community at the 13th Annual Unity Festival and Local Food Fair. This exciting celebration will take place on Saturday, September 23rd, from 11 am to 4 pm, at Washington Terrace Park in High Point (101 Gordon Street). Stop by the Resilience High Point booth to decorate a kindness rock and to learn about strategies to cultivate empathy.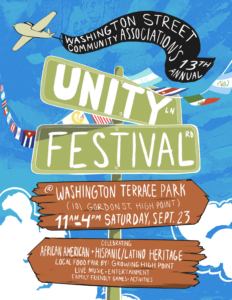 Join us for an incredible evening of LGBTQ+ Voices, Seen and Heard: From Stonewall to Today, as we partner with St. Mary's Episcopal Church, Triad Health Project , and Safe Zone High Point to learn with our neighbors about our often misunderstood neighbors in an inclusive and welcoming atmosphere.
This free event will be held on Thursday, September 28th, at 7pm. The location is St. Mary's Community Life Center, 205 W. Farriss Avenue in High Point. Optional registration for the event can be found at www.resiliencehp.org/pride.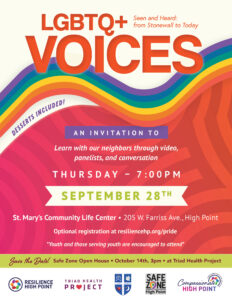 Let's talk about compassion! Email us to schedule a conversationcafé to talk about ways to make High Point a more compassionate city.
Hear Dr. Patrick Harman talk about the Compassion Project at a recent 'Connect at Congdon' event. You can watch it on Youtube here.
Community Leader panel discussion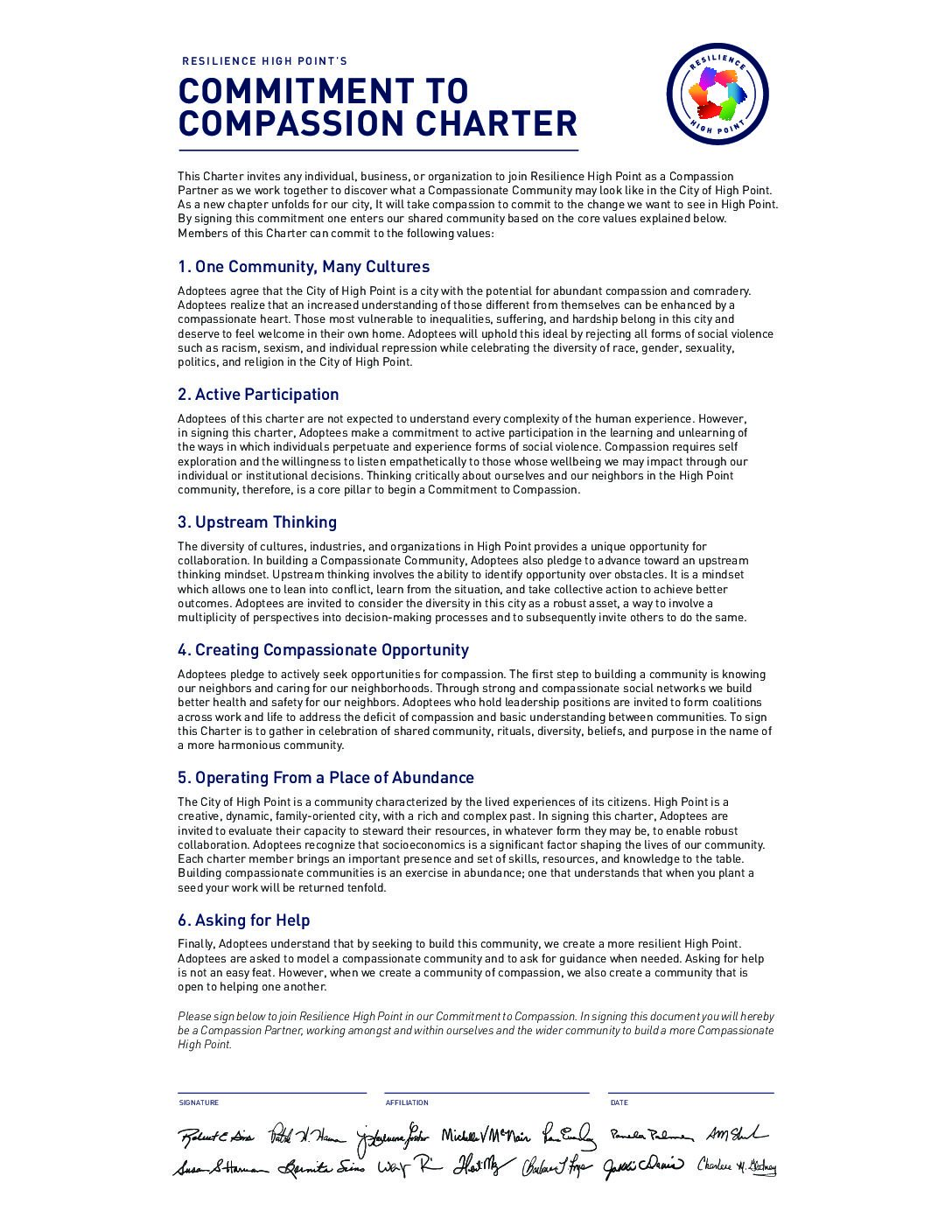 want a

guest speaker to

speak to your group about the charter?