COMMITMENT TO COMPASSION CHARTER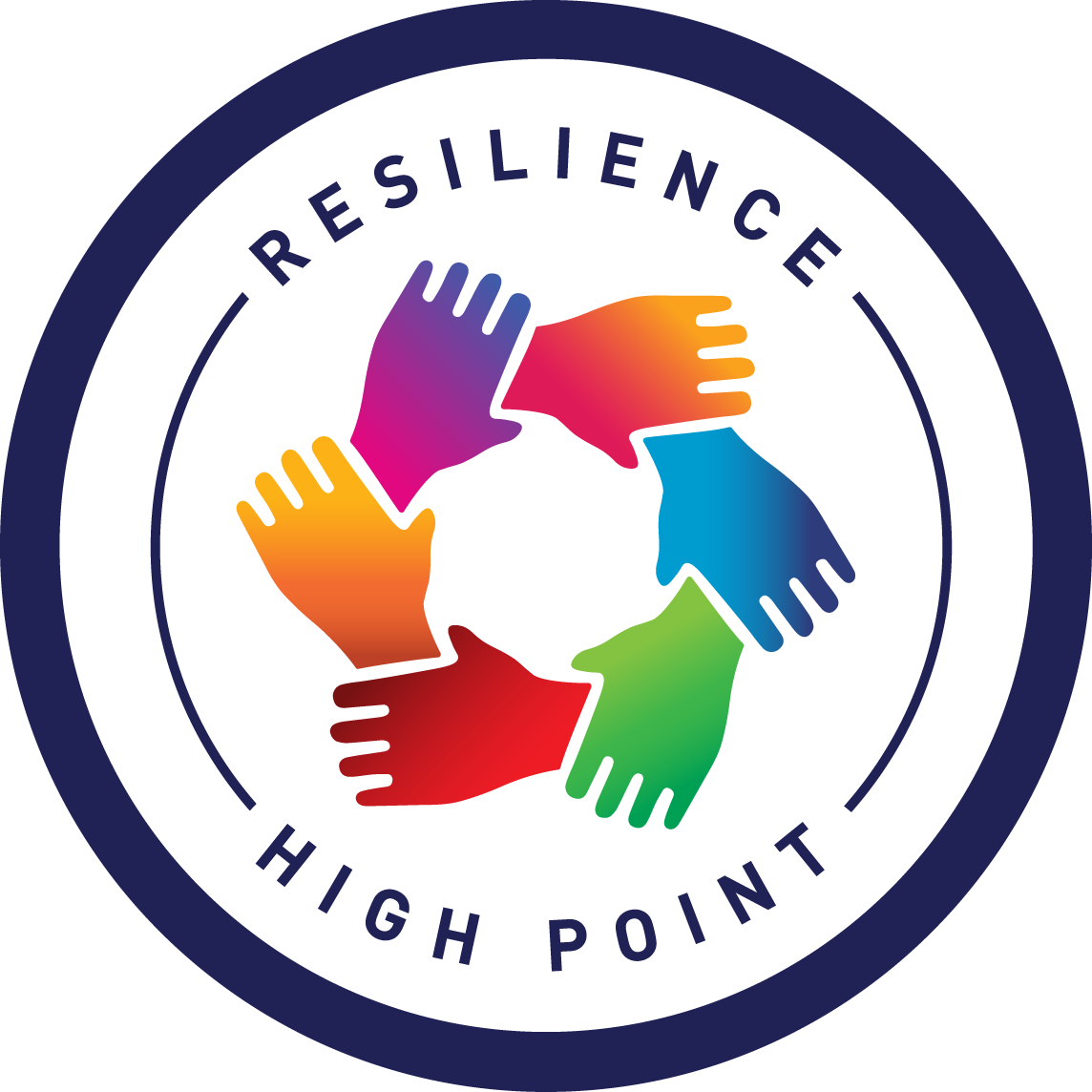 This Charter invites any individual, business, or organization to join Resilience High Point as a Compassion Partner as we work together to discover what a Compassionate Community may look like in the City of High Point. As a new chapter unfolds for our city, It will take compassion to commit to the change we want to see in High Point. By signing this commitment one enters our shared community based on the core values explained below. Members of this Charter can commit to the following values:
1. One Community, Many Cultures
Adoptees agree that the City of High Point is a city with the potential for abundant compassion and comradery. Adoptees realize that an increased understanding of those different from themselves can be enhanced by a compassionate heart. Those most vulnerable to inequalities, suffering, and hardship belong in this city and deserve to feel welcome in their own home. Adoptees will uphold this ideal by rejecting all forms of social violence such as racism, sexism, and individual repression while celebrating the diversity of race, gender, sexuality, politics, and religion in the City of High Point.
Adoptees of this charter are not expected to understand every complexity of the human experience. However, in signing this charter, Adoptees make a commitment to active participation in the learning and unlearning of the ways in which individuals perpetuate and experience forms of social violence. Compassion requires self exploration and the willingness to listen empathetically to those whose wellbeing we may impact through our individual or institutional decisions. Thinking critically about ourselves and our neighbors in the High Point community, therefore, is a core pillar to begin a Commitment to Compassion.
The diversity of cultures, industries, and organizations in High Point provides a unique opportunity for collaboration. In building a Compassionate Community, Adoptees also pledge to advance toward an upstream thinking mindset. Upstream thinking involves the ability to identify opportunity over obstacles. It is a mindset which allows one to lean into conflict, learn from the situation, and take collective action to achieve better outcomes. Adoptees are invited to consider the diversity in this city as a robust asset, a way to involve a multiplicity of perspectives into decision-making processes and to subsequently invite others to do the same. 
4. Creating Compassionate Opportunity
Adoptees pledge to actively seek opportunities for compassion. The first step to building a community is knowing our neighbors and caring for our neighborhoods. Through strong and compassionate social networks we build better health and safety for our neighbors. Adoptees who hold leadership positions are invited to form coalitions across work and life to address the deficit of compassion and basic understanding between communities. To sign this Charter is to gather in celebration of shared community, rituals, diversity, beliefs, and purpose in the name of a more harmonious community.
5. Operating From a Place of Abundance
The City of High Point is a community characterized by the lived experiences of its citizens. High Point is a creative, dynamic, family-oriented city, with a rich and complex past. In signing this charter, Adoptees are invited to evaluate their capacity to steward their resources, in whatever form they may be, to enable robust collaboration. Adoptees recognize that socioeconomics is a significant factor shaping the lives of our community. Each charter member brings an important presence and set of skills, resources, and knowledge to the table. Building compassionate communities is an exercise in abundance; one that understands that when you plant a seed your work will be returned tenfold. 
Finally, Adoptees understand that by seeking to build this community, we create a more resilient High Point. Adoptees are asked to model a compassionate community and to ask for guidance when needed. Asking for help is not an easy feat. However, when we create a community of compassion, we also create a community that is open to helping one another. 
Please sign below to join Resilience High Point in our Commitment to Compassion. In signing this document you will hereby be a Compassion Partner, working amongst and within ourselves and the wider community to build a more Compassionate High Point.